The Prisoner Appreciation Society
LATEST NEWS
Welcome to the new look Six of One Website. The incoming organising team owe a debt of gratitude to Al Beale and Debs and Rae McDougall for running the society with dedication and diligence over the last several years. Sincere thanks for all your hard work through challenging times! Al and Rae have done a marvellous job of maintaining and improving the site, providing information and updates on society dealings and importantly, allowing Six of One to efficiently manage Membership and Convention registrations. The new site is built on the same foundations, with some simplification and streamlining of payment options as well as quick links to the now "ubiquitous" social media channels.
We hope you enjoy using the new site and that you will find the new features useful and easy to navigate. As always, you can contact Six of One via the usual email addresses and contact forms. If you wish to leave public comments and feedback, you can use the new GUESTBOOK feature. We would really appreciate constructive feedback and suggestions for improvement, whether they be related to the website or our society in general.
Be Seeing You!
SIX OF ONE 39th CONVENTION
A massive thank you to everyone who attended this weekend's Portmeiricon and contributed to making it happen! Faces old and new, from all over the world attended and made this weekend a very fun packed, friendly, sunny & smooth return for Six of One, back to "The Village" - Portmeiricon pictures, films and updates coming soon.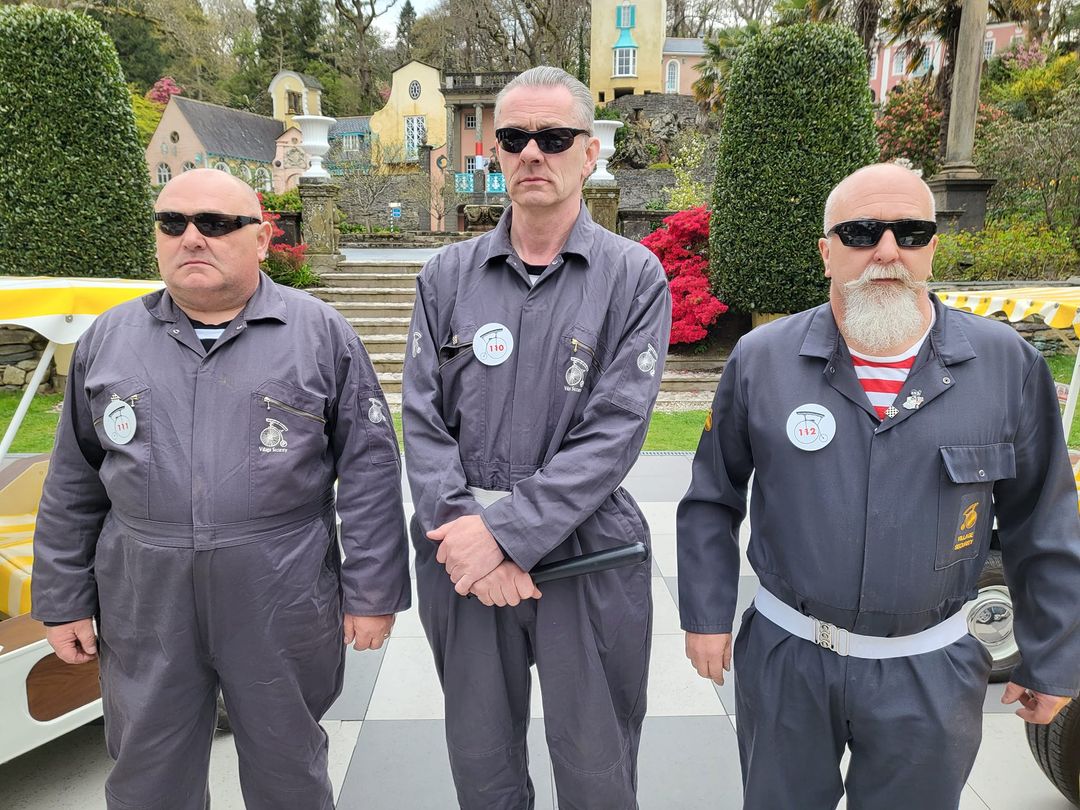 MOKE PRESENTED TO PORTMEIRION
At 14:00 on Sunday at PortmeiriCon 2023, Chris 'Mokeman' Spooner officially handed over the keys and proudly unveiled the newly restored mini moke that was discovered in a lockup garage near castle yard. Portmeirion commissioned Chris to rebuild and restore this moke, which was used during the very first Convention. The work is stunning, and the moke will now be used in and around the village.
PORTMEIRICON 2024 ANNOUNCEMENT
The dates for our 2024 convention are Friday 12th - Sunday 14th April 2024. To be held in Portmeirion, the 2024 event will be the 40th PortmeiriCon.
Registration will open in July, and details will be included with the next society magazine due to be sent out in June.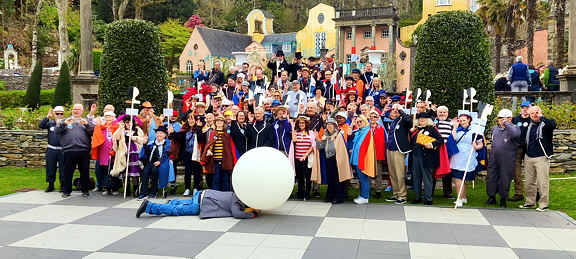 Be Seeing you at Portmeiricon 2024!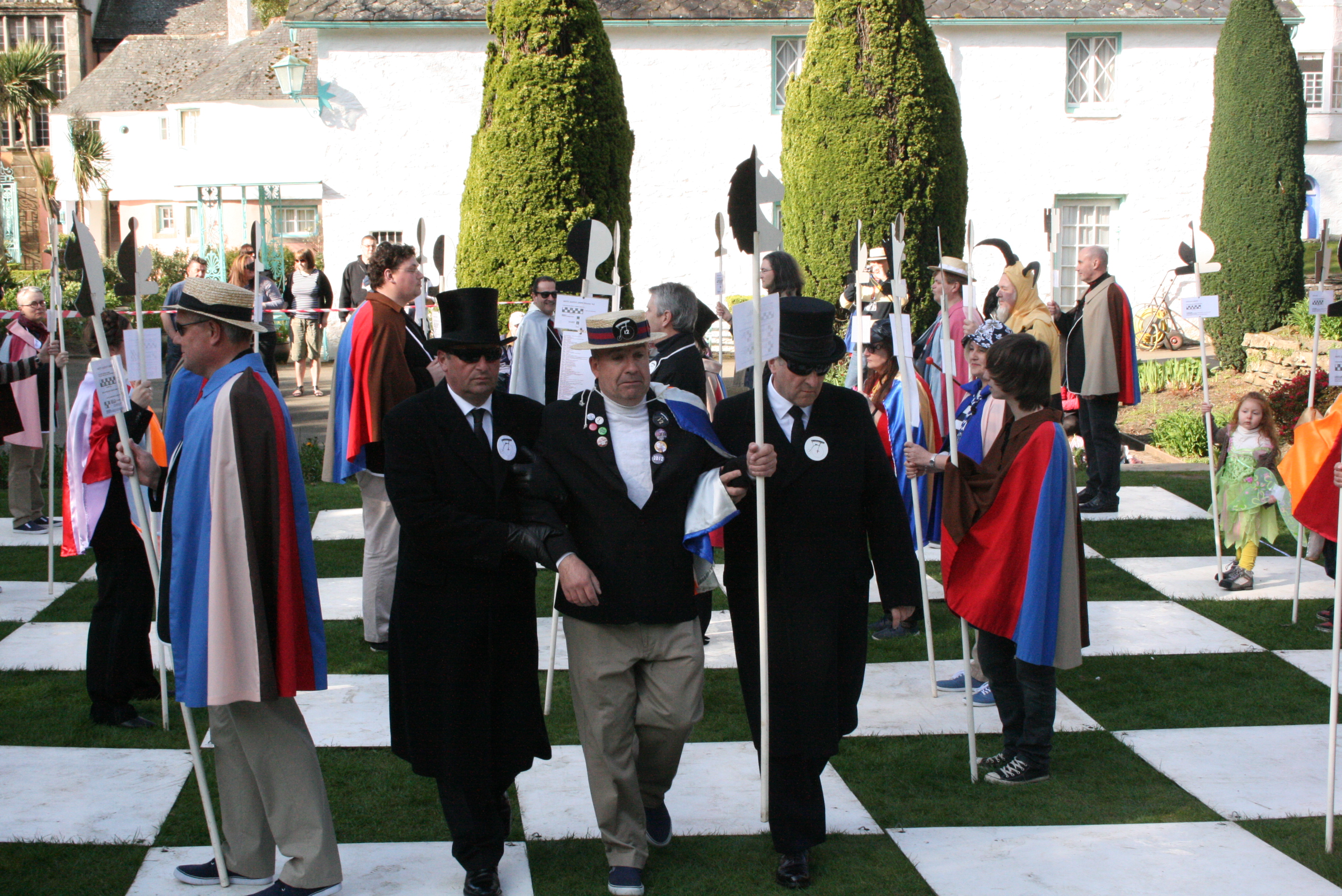 ABOUT SIX OF ONE
Established in 1977, Six of One is a non-commercial operation and is the only appreciation society for The Prisoner that has received official acknowledgement and recognition. Six of One is administered by a small number of enthusiasts, all unpaid volunteers working in their own free time. All decisions are made by democratic means through members of the Organisation Team. Team members undertake a body of work on behalf of the society as a whole and the team expands and contracts to meet changing circumstances or demands.
Society members are encouraged to participate at every level.There is a convention at Portmeirion, where the series was filmed, and other social events and location visits may be organised from time-to-time.
Membership is by annual subscription and brings mailings which include a quality professionally printed magazine each time plus other printed items.
MEMBERSHIP
You can join Six of One online by using the 'PayPal' secure payment page and selecting the appropriate payment panel for the subscription rate applicable to your country of residence. You can opt for Individual Membership or Joint Membership if you have other people at the same address who would like to come along to what would normally be members-only events. If you opt for the latter, please also tell us the full name(s) of joint member(s).
Following payment, you will receive notification by email from PayPal that your subscription has been received, and Six of One will receive your mailing address at the same time. No other receipt will be sent unless requested. Subscriptions are priced in GBP which Paypal will convert from your currency on payment. An online printable membership form is available if you would prefer to join by post. If you require a receipt for your postal aplication, please enclose a stamp addressed envelope.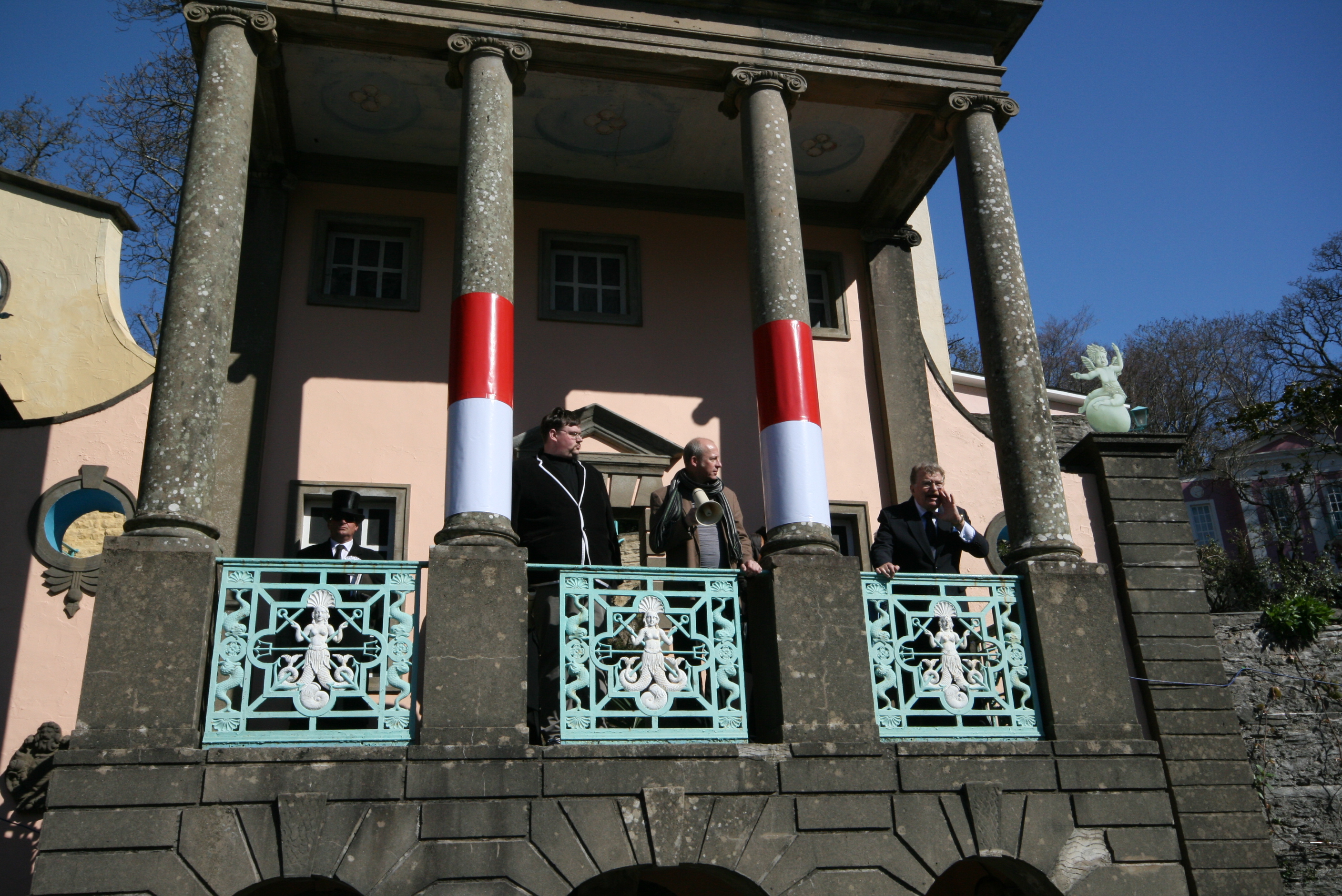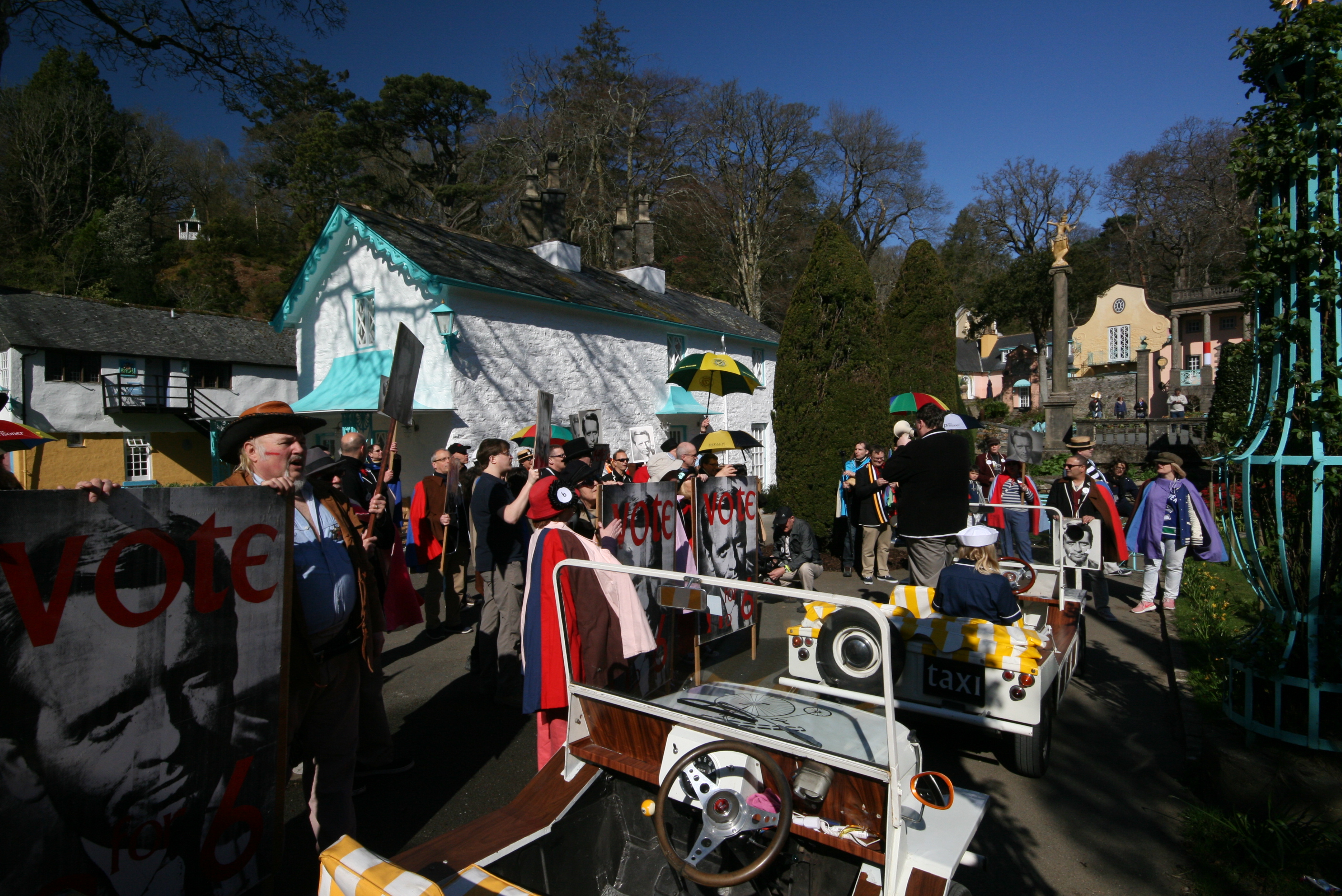 CONVENTION
Join in the fun of the annual "The Prisoner" convention, held in the grounds of Portmeirion, the colourful setting that doubled for "The Village" in the TV series.
With a full programme of both inside and outside events, the convention is a must-attend for every enthusiast of The Prisoner or those interested in cult television generally.
Conventions are self-financing and the organisation, preparation, setting up and running of the event each year is done on a voluntary basis, provided by a dedicated group of people. Conventions are for members and are always promoted and run in a very friendly atmosphere. Six of One would like to thank Portmeirion and all their staff for all of their support and the continued success of Portmeiricon.
THE PRISONER
Patrick McGoohan plays a man who resigns from a top secret position and is abducted from his London home. He finds himself in a beautiful village where everything is bright and cheerful – the people, their clothes, the buildings, the flowers. But despite this rosy exterior, the village serves a sinister purpose.
People are forcibly brought there in order to have their valuable knowledge protected or extracted. Everyone in the village is assigned a number instead of a name – The Prisoner is Number Six. Chief interrogator and administrator is Number Two, but he isn't the boss – an unseen Number One is the boss.
Failure is not tolerated in the village, and most episodes feature a new Number Two, though some are privileged to return for a second chance to break Number Six and discover why he resigned. The Prisoner struggles to keep this information from his captors and to find out which side runs the village and where it is. He strives to discover the identity of Number One, and above all, he attempts to escape.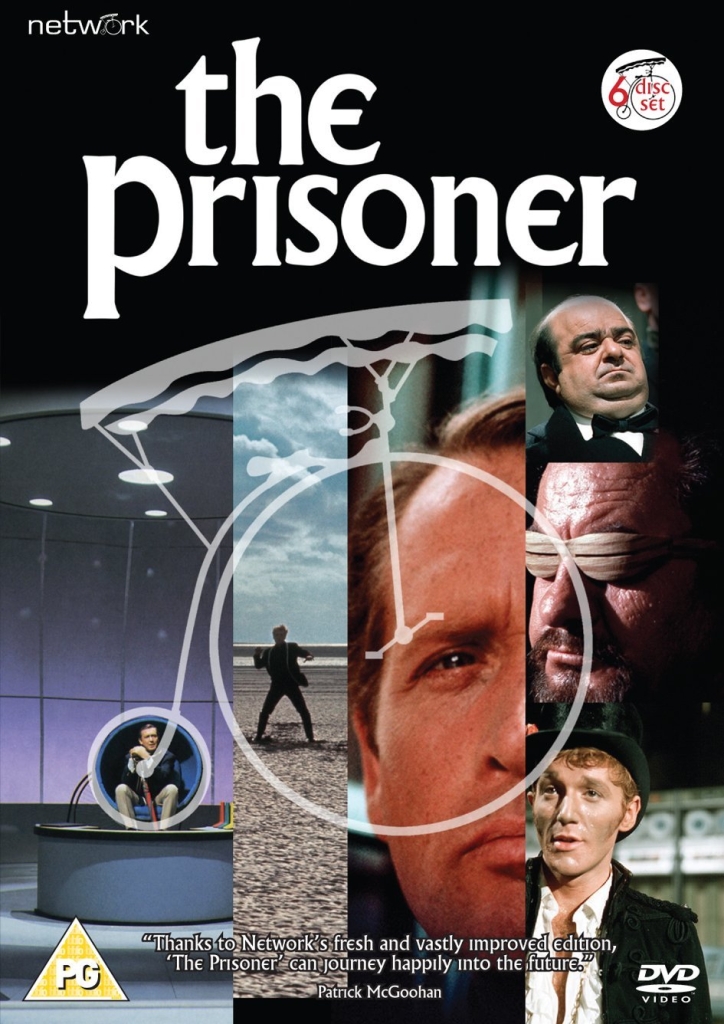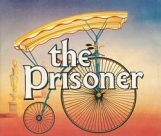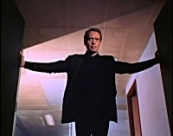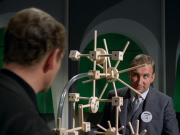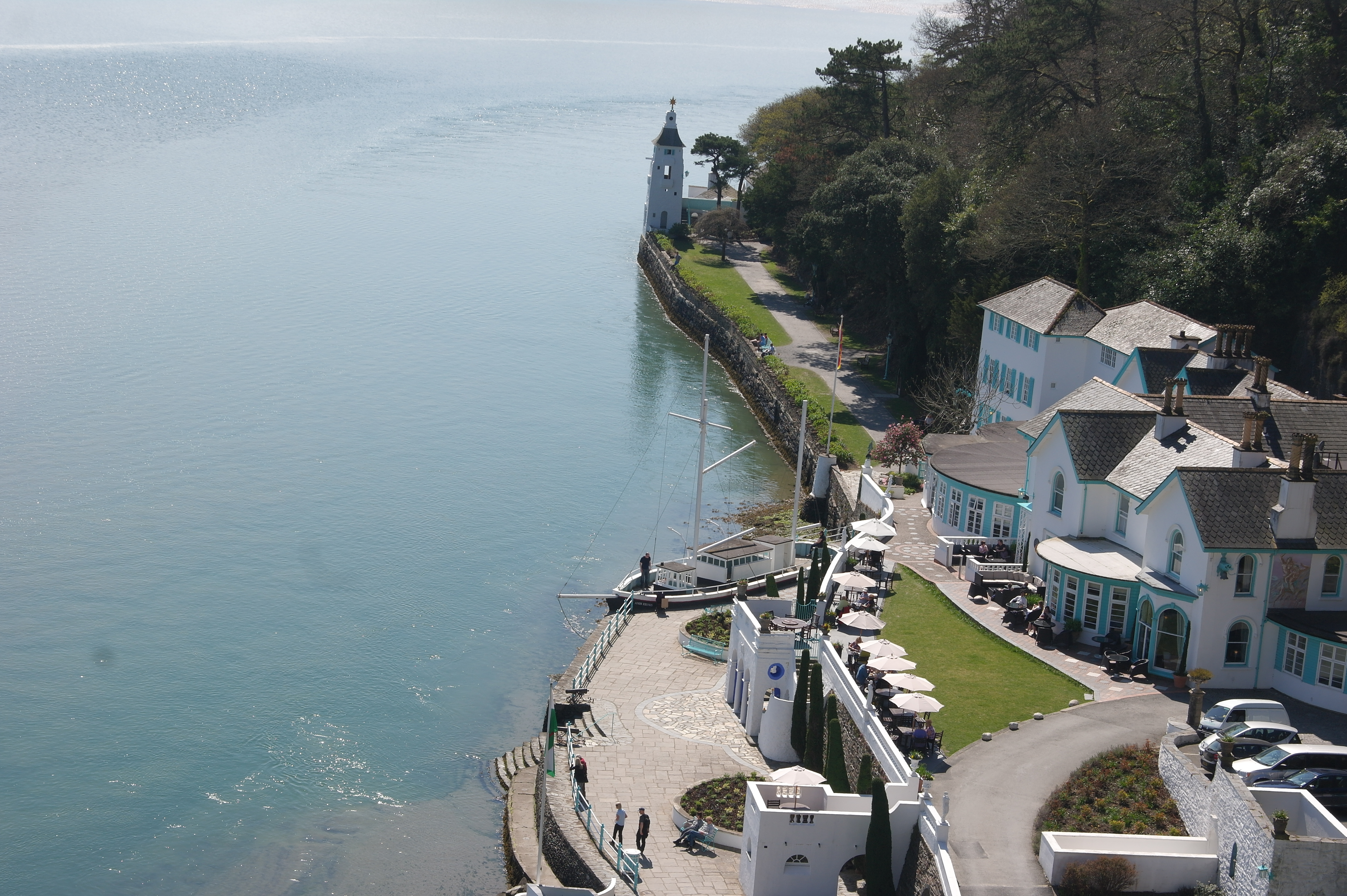 PORTMEIRION
Portmeirion was the dream creation of Architect Sir Clough Williams-Ellis. The Italianate inspired design and the concept of a tightly grouped coastal village, was built in two stages between 1925 and 1976.
Portmeirion featured in a number of "Danger Man" episodes before famosuly becoming "The Village" in The Prisoner television series.
Six of One holds its annual Prisoner Convention - known as Portmeiricon - in Portmeirion Village. Six of One is the only Prisoner appreciation society recognised by Portmeirion and we remain grateful to be able to hold our annual event in The Prisoner's original setting.